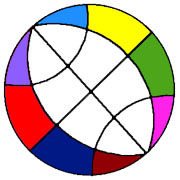 ---
The Australian Art Gallery Site Provides an Access Gateway to:
Contemporary Australian, and International Artists.
Australian Contemporary Public and Commercial Galleries.
The Latest On-Line Art Books, Publishers, Ordering and reviews.
A What's Hot Section in the Art Scene.
Art Reviews of Artists and Fine Art Literature.
Cyber Art, and the Future of Fine Art on the Internet.
---
[ HOME | GALLERIES | ARTISTS | WHATS HOT | BOOKS & CD'S | WHO'S WHO | CLASSIFIEDS | PRODUCTS ]


Click Here to Contact Art Gallery.


If you have enquiries regarding this site or would like to know more
Please Contact ARTGALLERY.COM.AU
Address: P.O. BOX 143 Ivanhoe, VIC. 3079. AUSTRALIA
Phone:(61-3) 9499 2929 Fax:(613) 9499-4545




ART-GALLERY.COM.AU is Designed and Developed by
ARC.NET.AU WEBCORPS, ART-GALLERY.COM.AU Copyright © 1994-2001